Options available:
Freshfish / Freezer / RSW
Propulsion characteristics: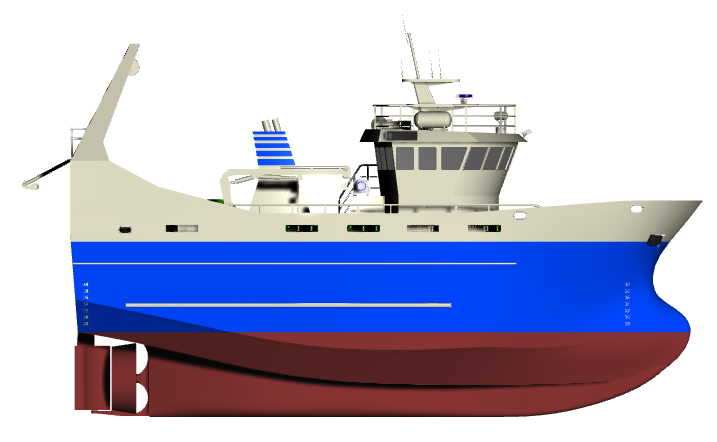 Information about the project:
The freezer trawler designed for Canadian shrimp fishery. The vessel is distinguished with a big 70 m3 freezing hold and processing room with suitable processing and freezing equipment.
Optimized propulsion system with propeller in purposely designed kort-nozzle and 522 kW Main Propulsion Engine allow to reach 14 t of bollard pull. High value for such a dimensions demanded by bottom trawl shrimp fisheries.
Proposed as a prototype with further introduction of all changes and updates to satisfy the Customer's requirements.
MODELS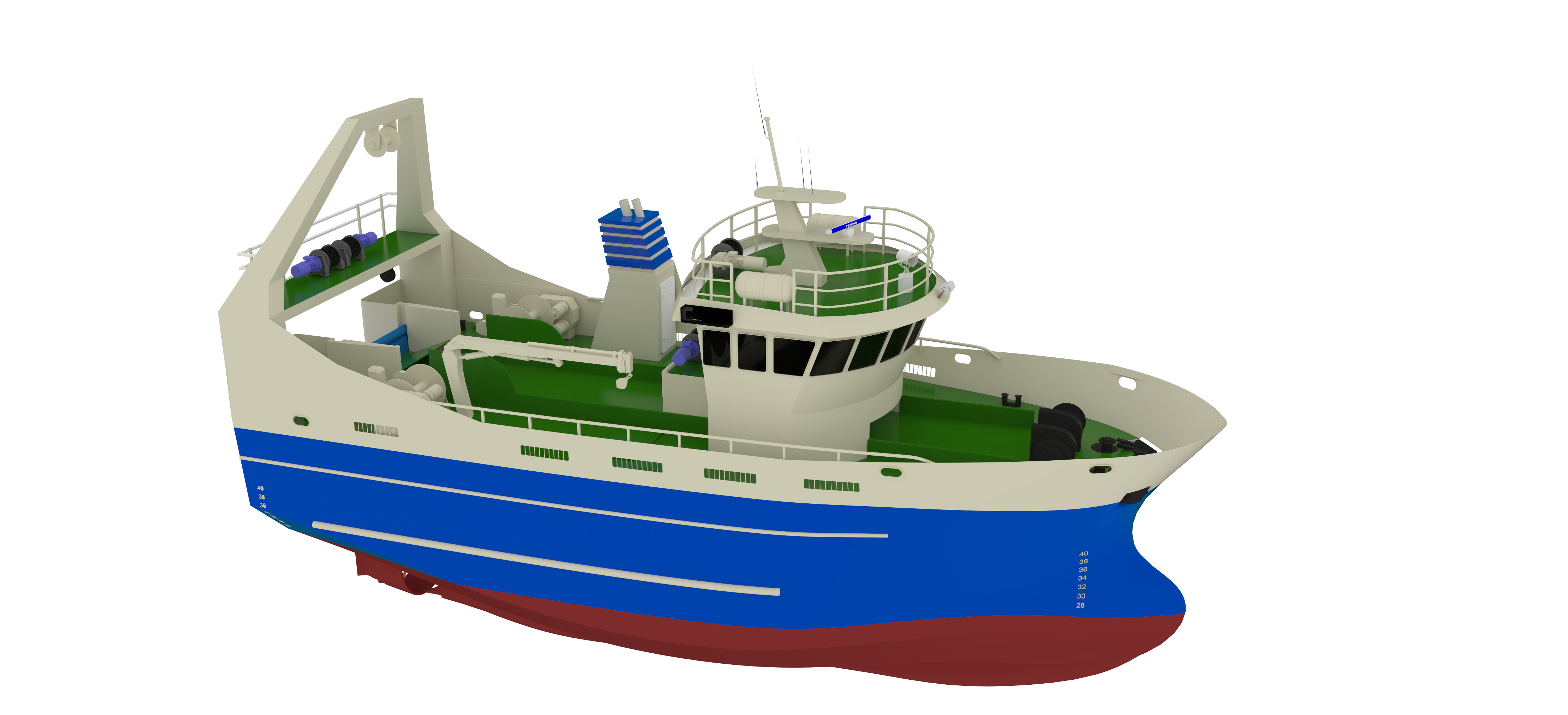 PHOTOS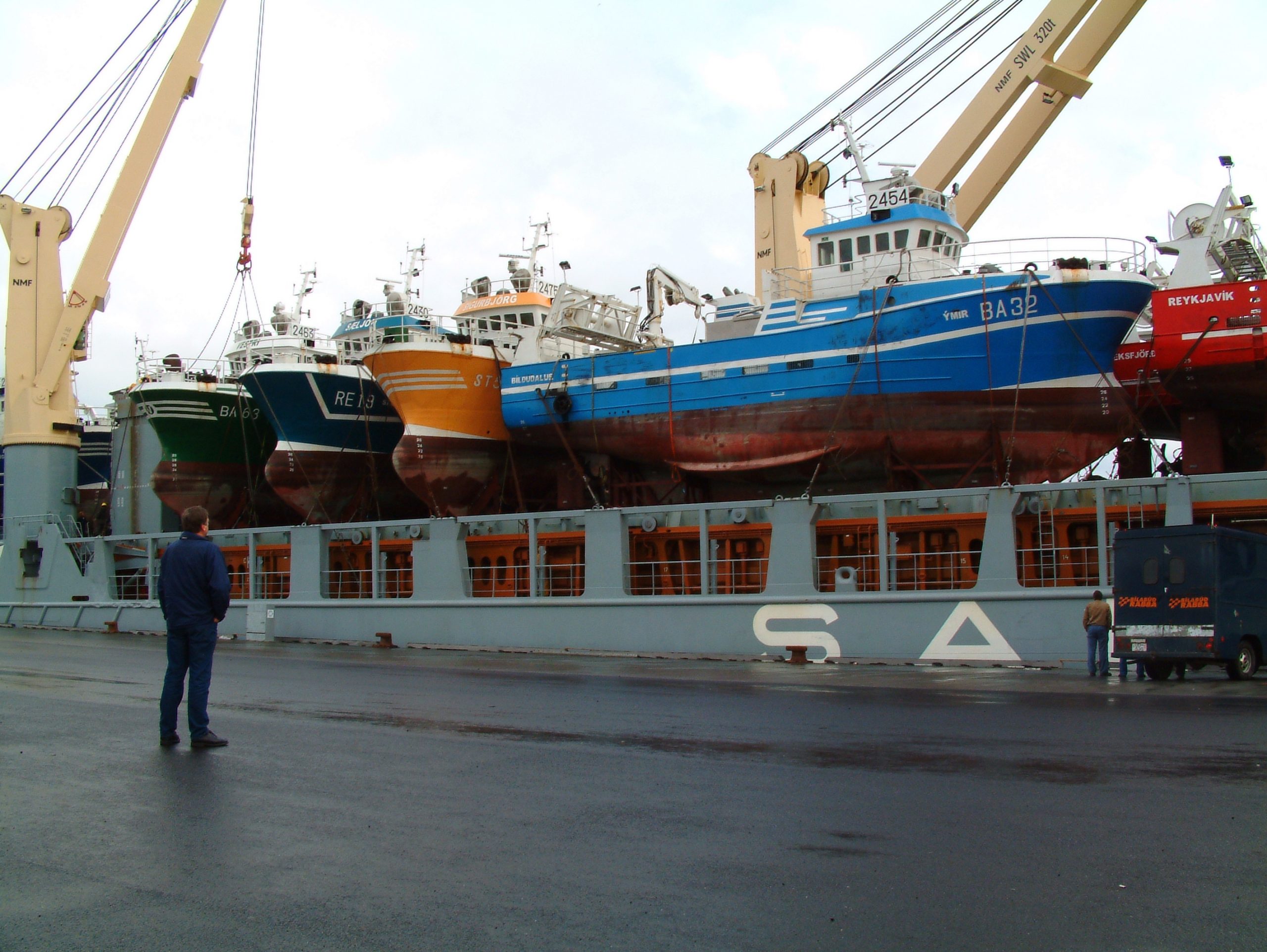 Thank you for the interest in SKIPASÝN projects.
For downloading the PDF, please, fill out the form:
We will be glad to continue communication for: