Capacities:
Cargo hold
260 pcs. x 440 l tubs
Propulsion characteristics: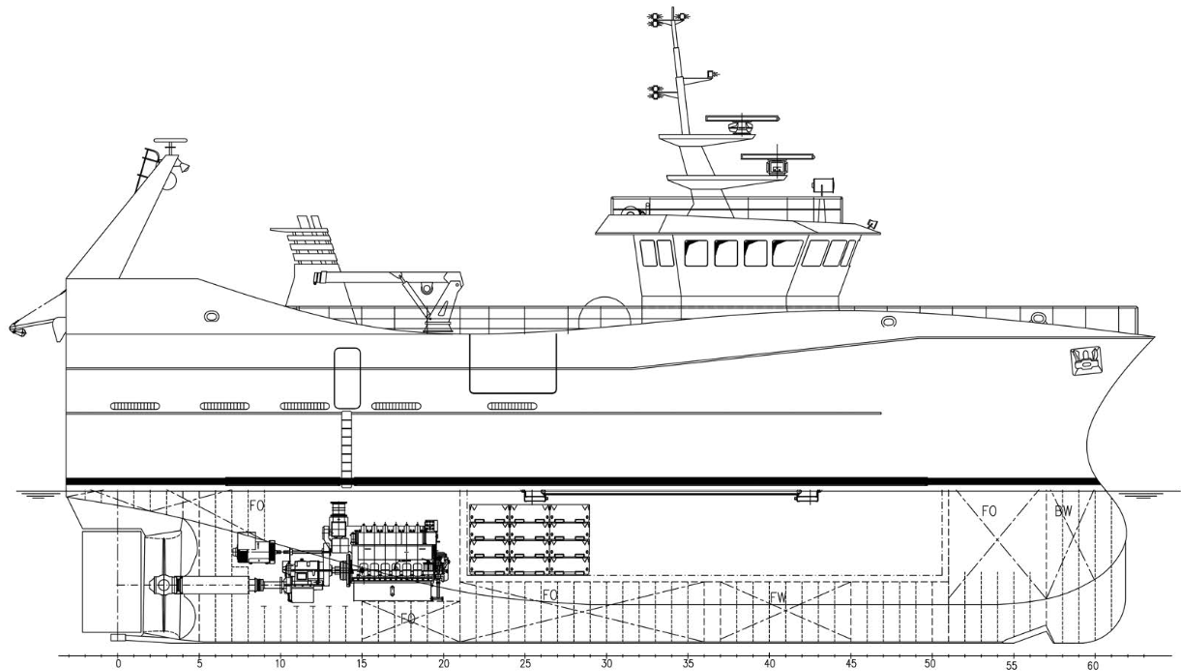 Information about the project:
One vessel is under construction under this design.
Cargo capacity – ca. 120 t.
Proposed as a prototype with further introduction of all changes and updates to satisfy the Customer's requirements.
MODELS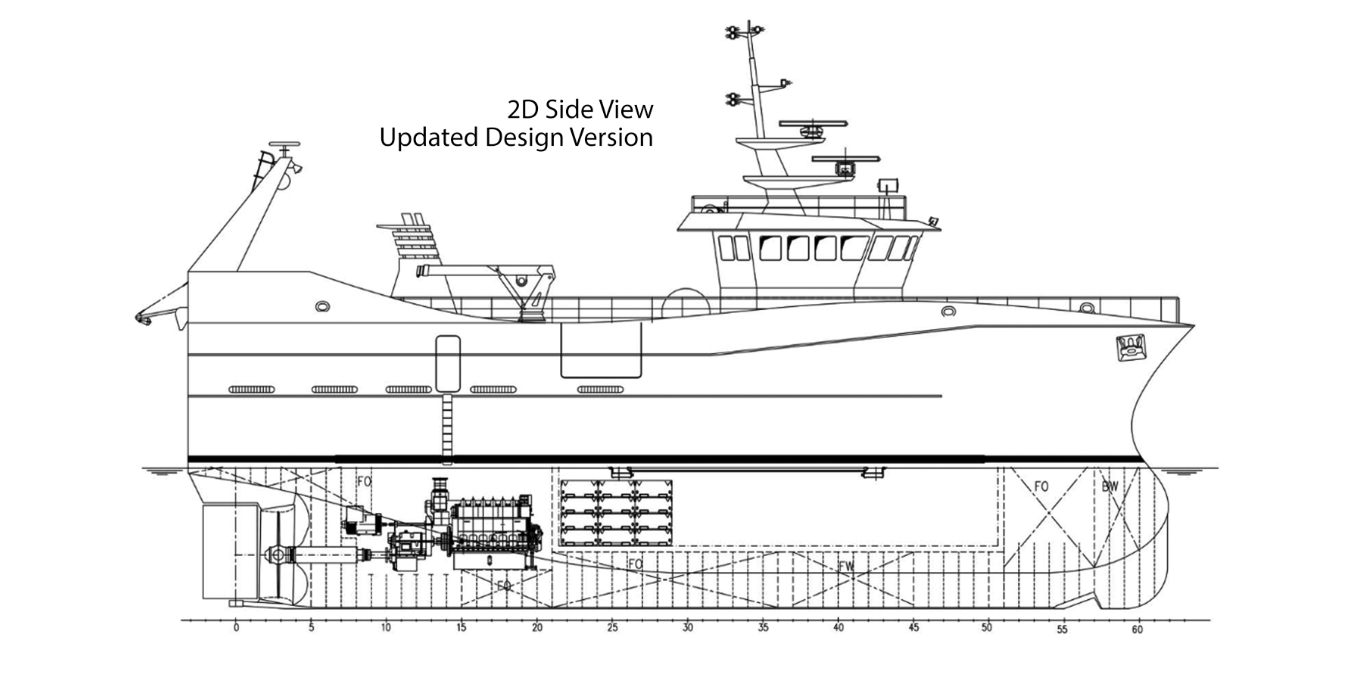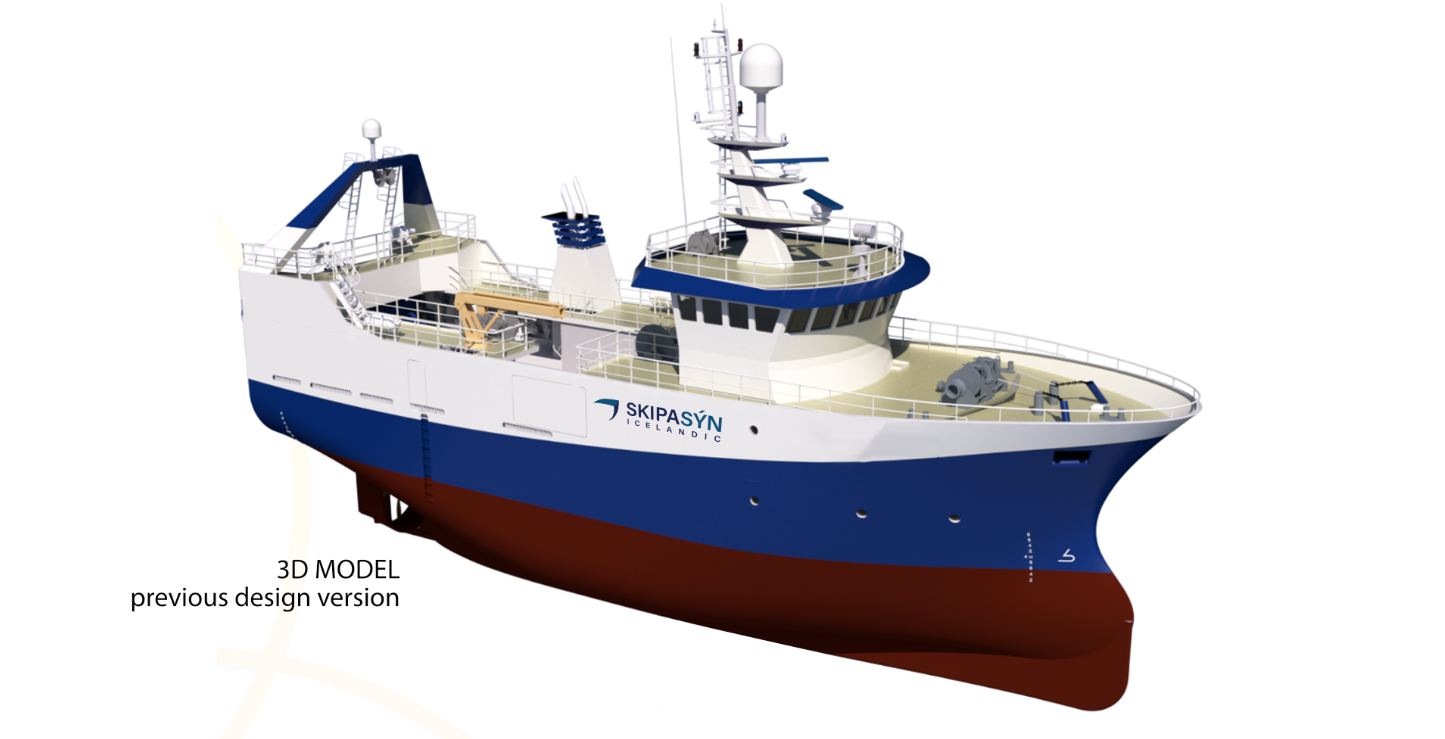 PHOTOS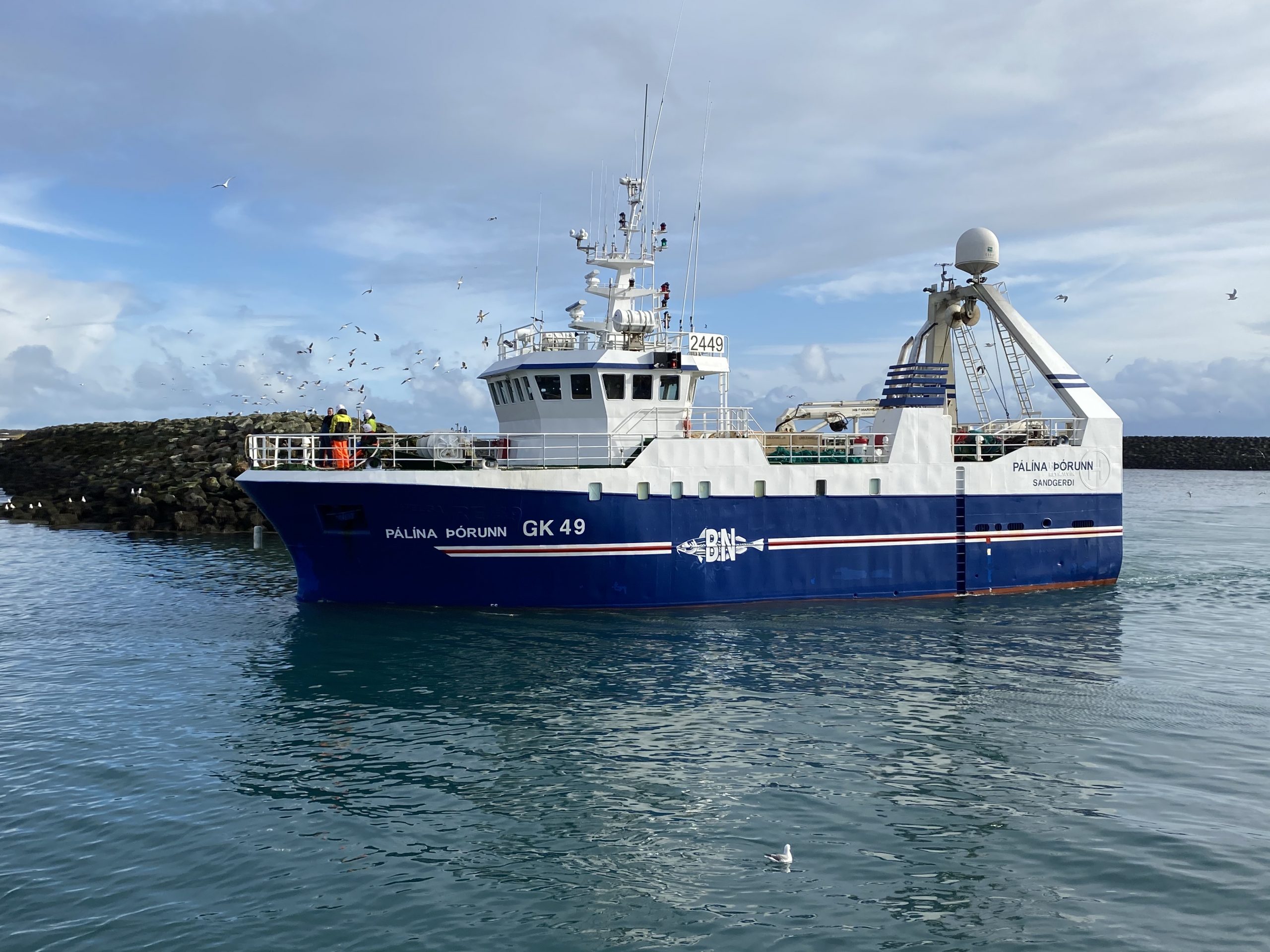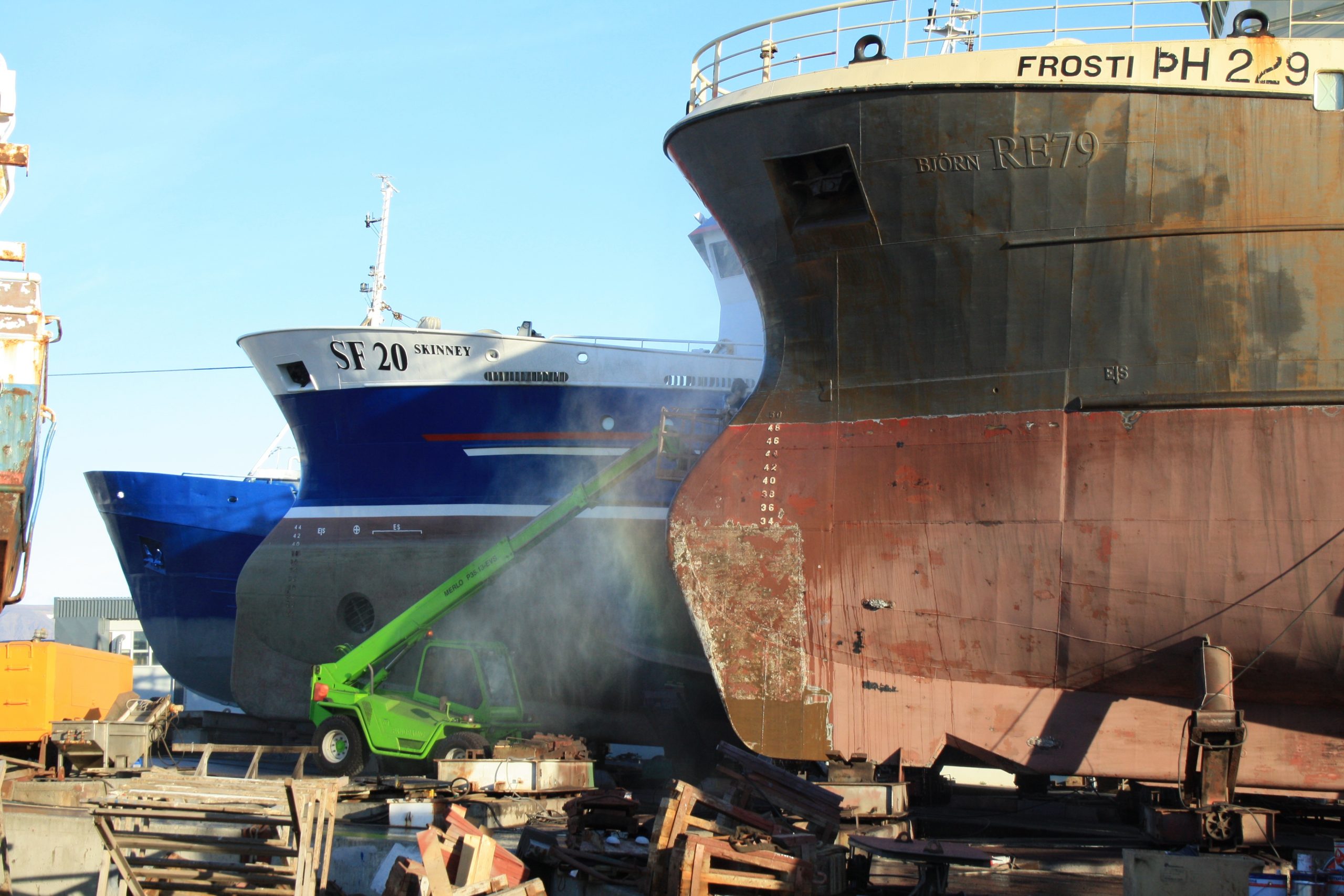 Thank you for the interest in SKIPASÝN projects.
For downloading the PDF, please, fill out the form:
We will be glad to continue communication for: