Options available:
Freezer / Freezer + Fish Meal
Info presented about:
Freezer + Fish Meal Option
Capacities:
Freezing Capacity
120-150 t/day
Fish Meal Plant
25-40 t/day
Freezing hold
1200+100 m3
Propulsion characteristics: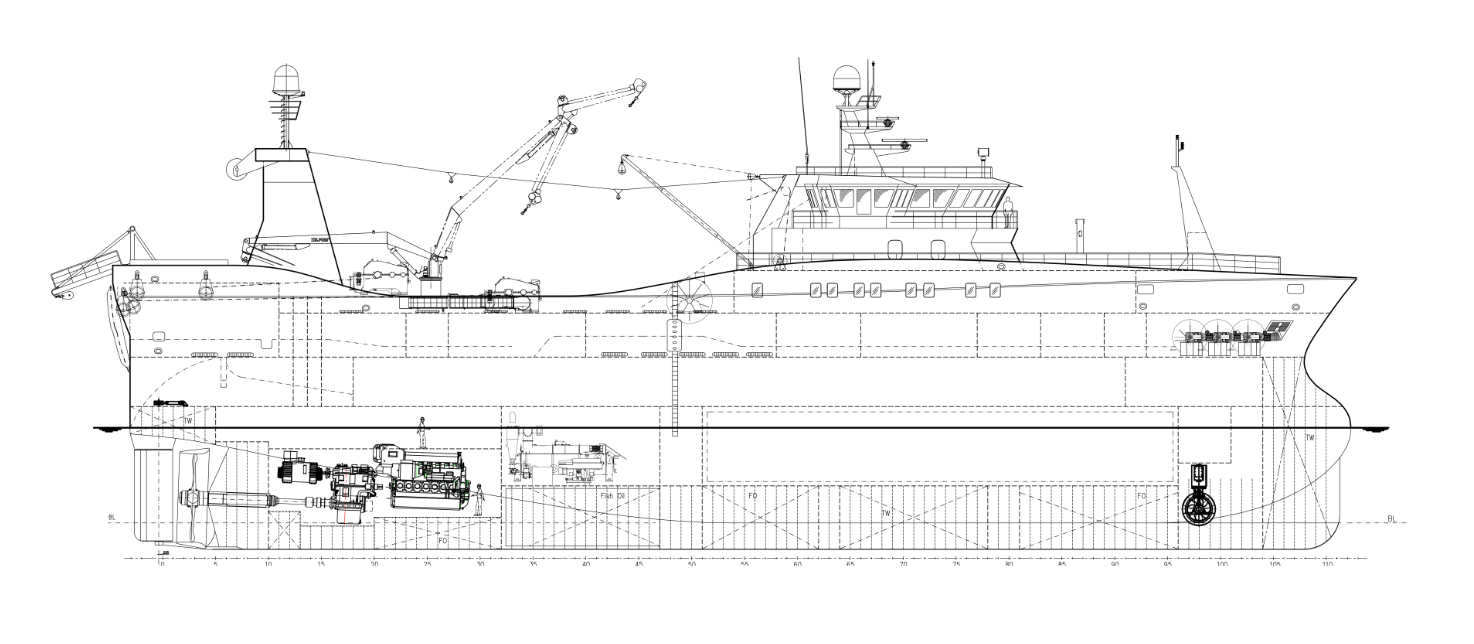 Information about the project:
The 70-m design developed for the fishing conditions specified by customers from Russia. Based on the constructed 66-m design solution with an idea of maximizing economic efficiency for the considered operational conditions.
Crew capacity may be increased upon request.
To ensure 100% catch utilization a fish meal plant with capacity of up to 40 t/day is added with a separated fish meal hold space. Several options for positioning of the fish meal plant exist in this design.
DESIGN OPTIONS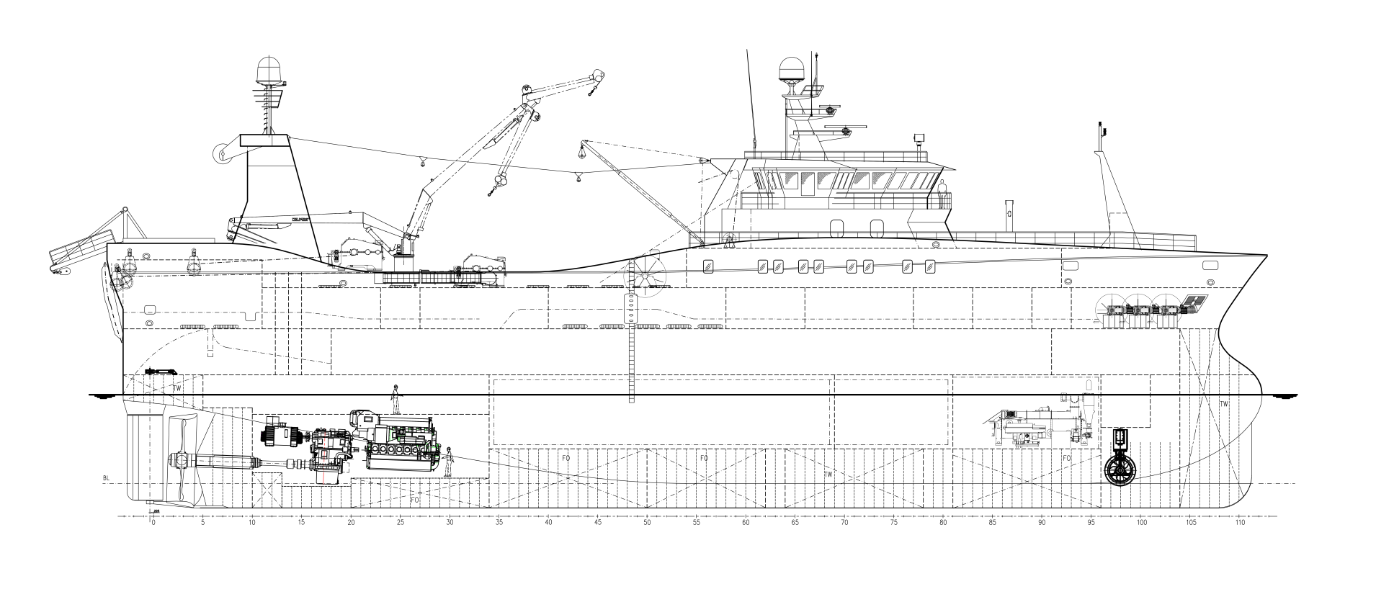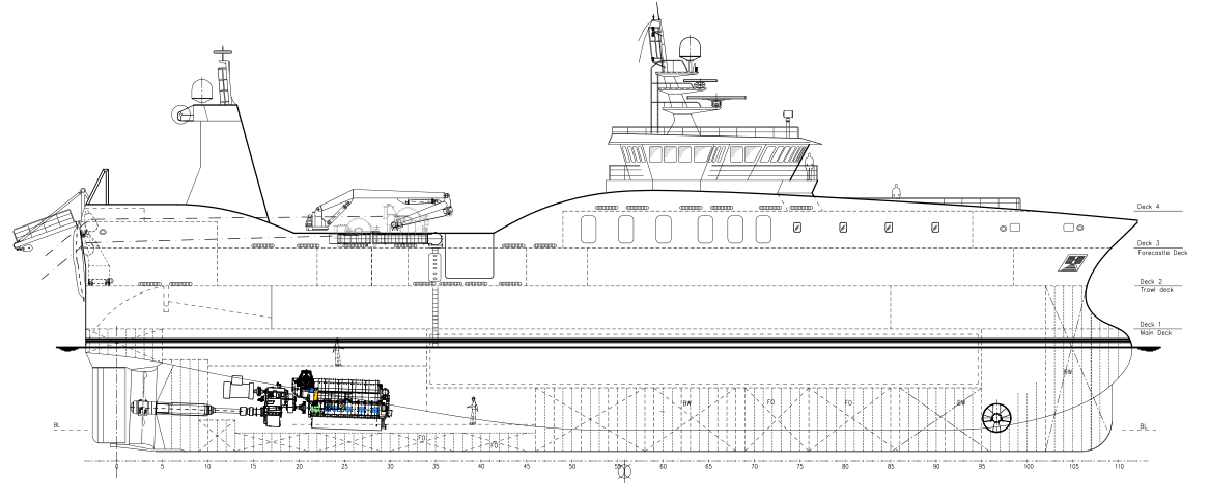 PHOTOS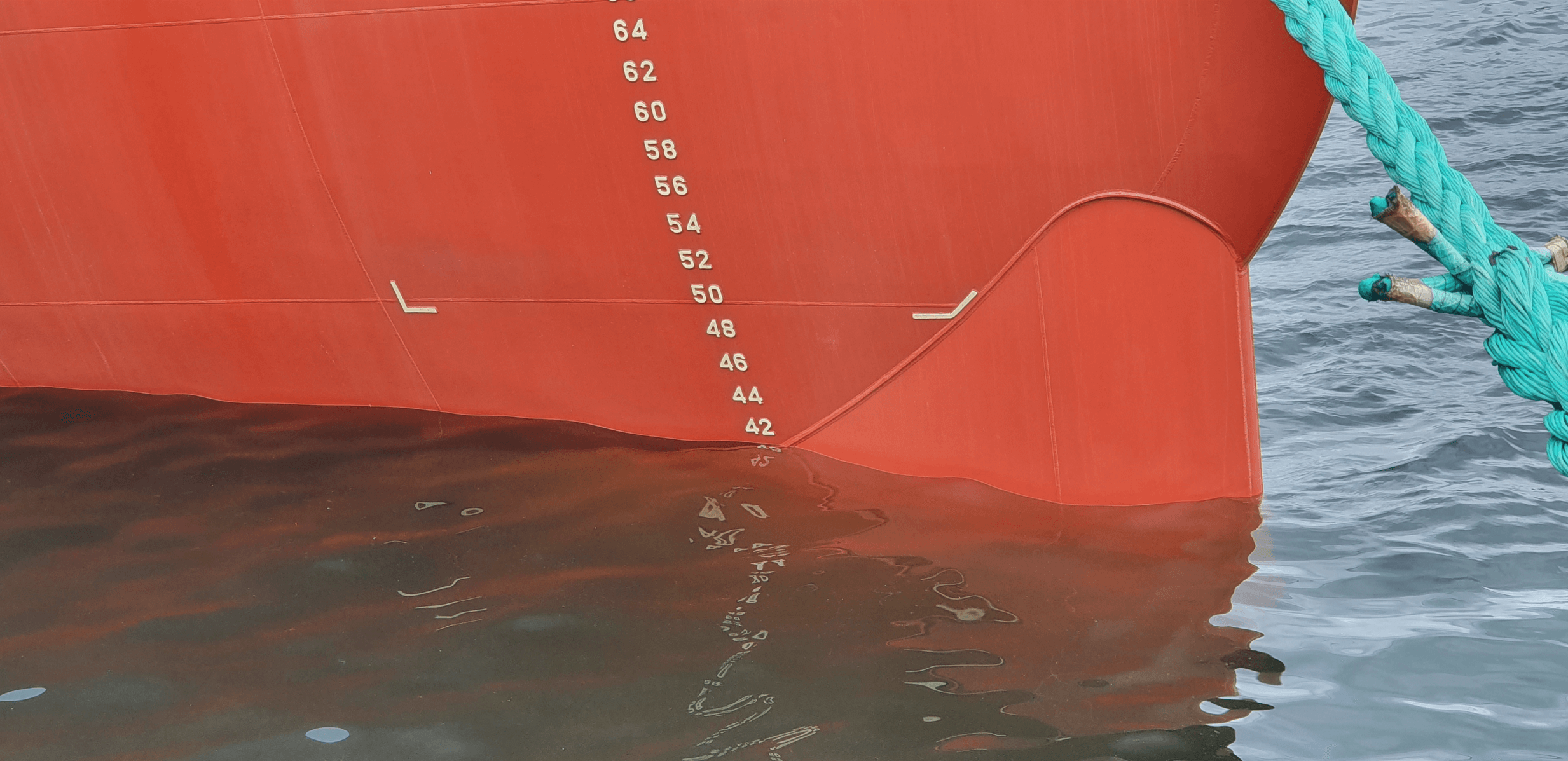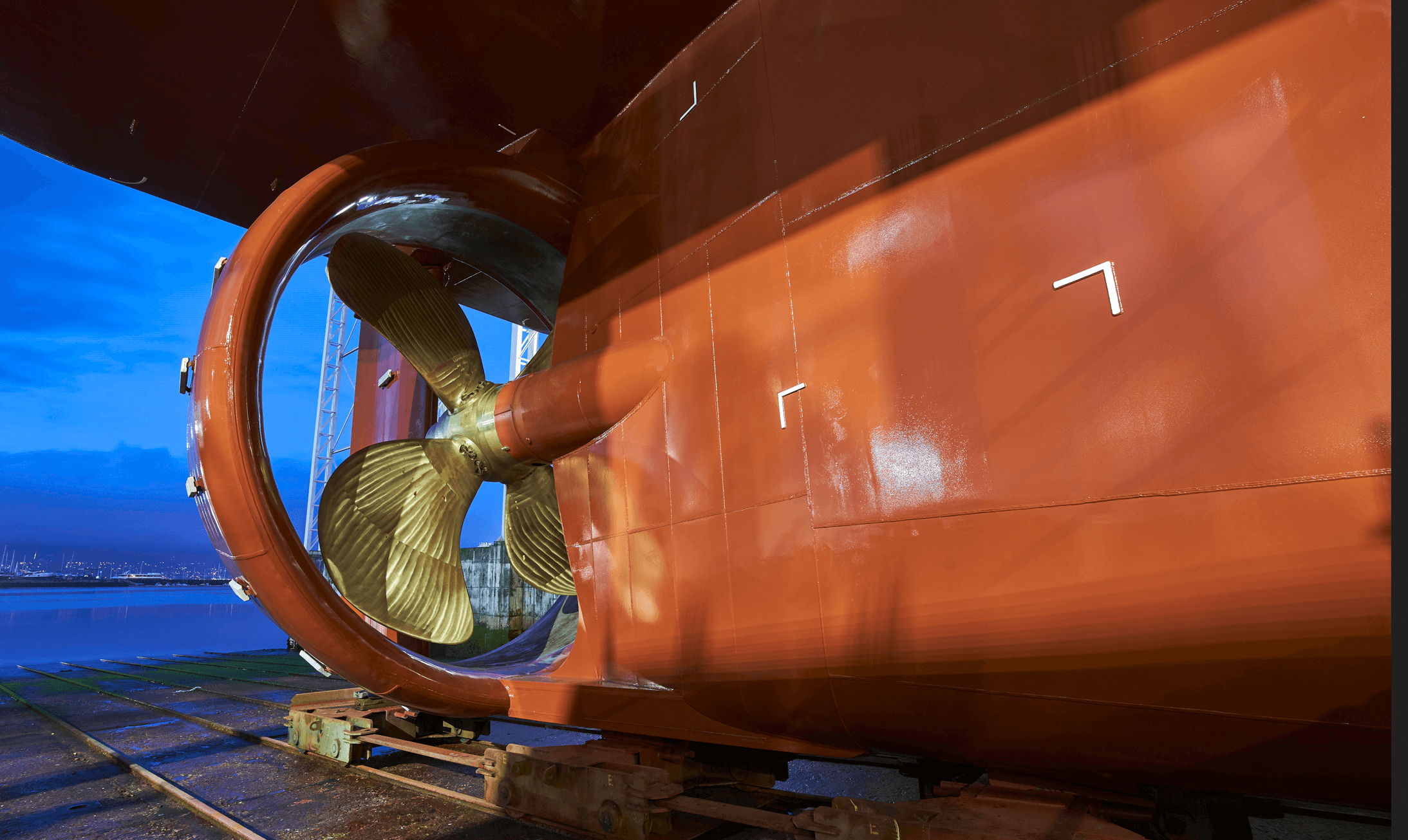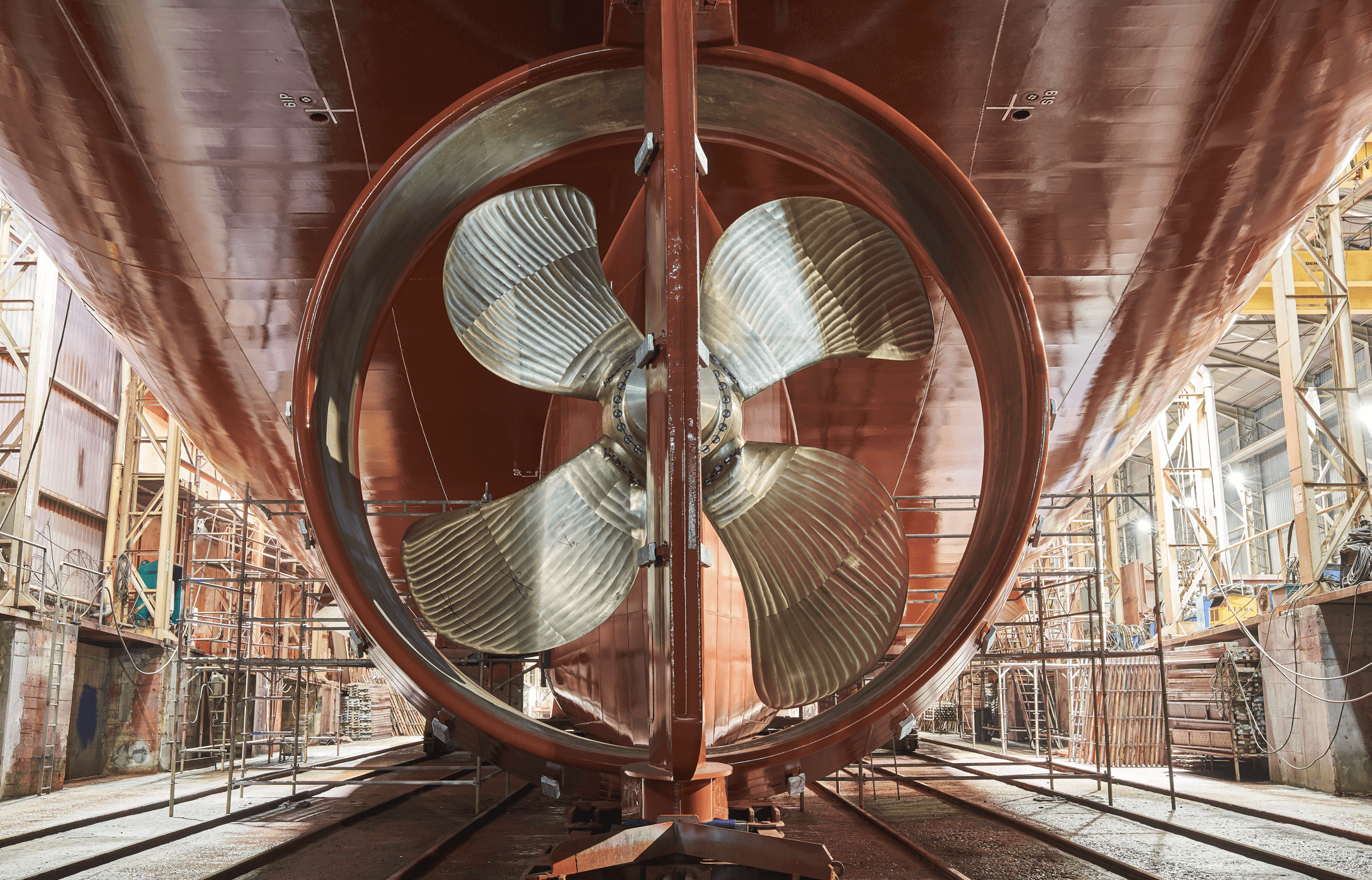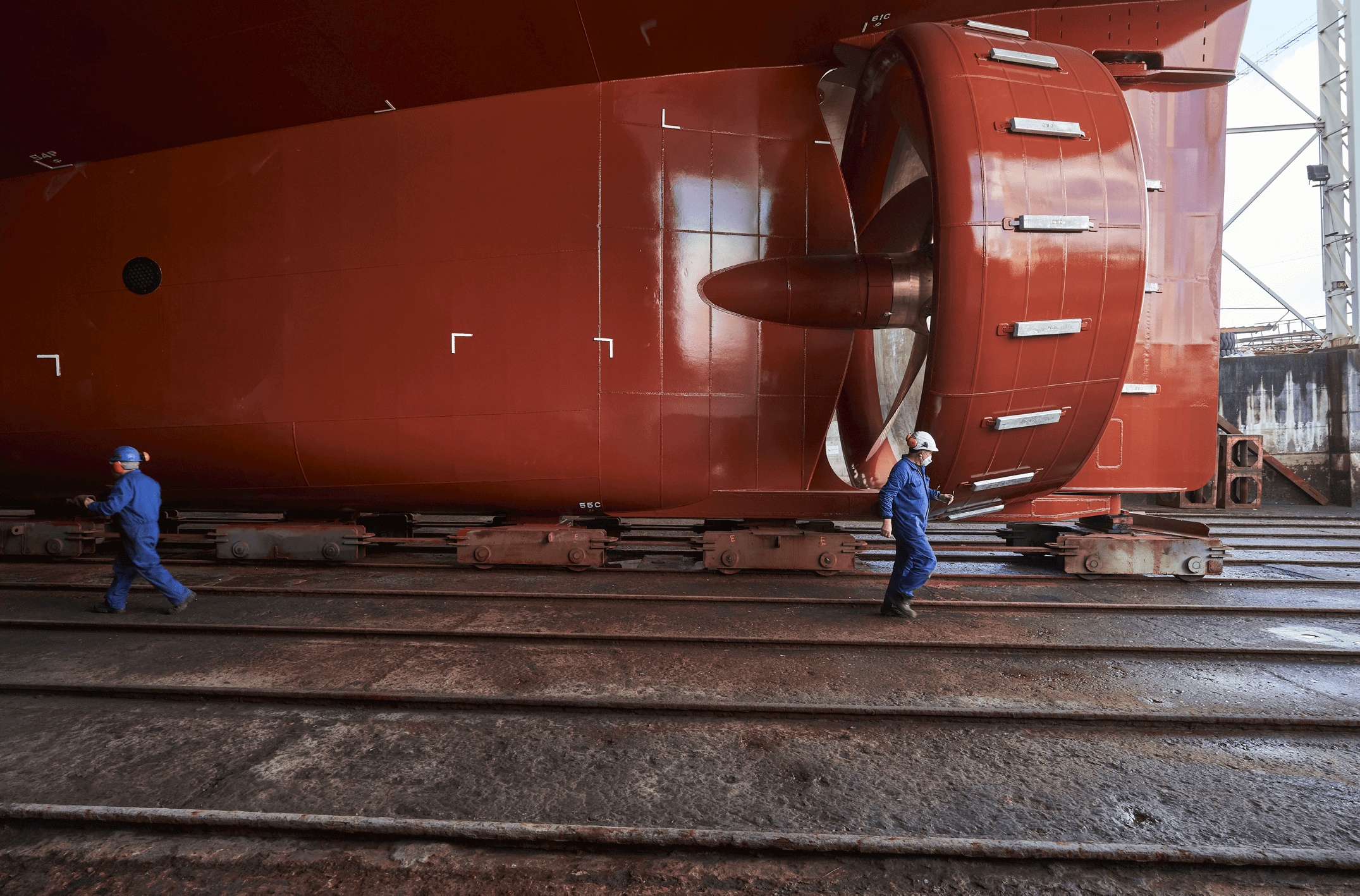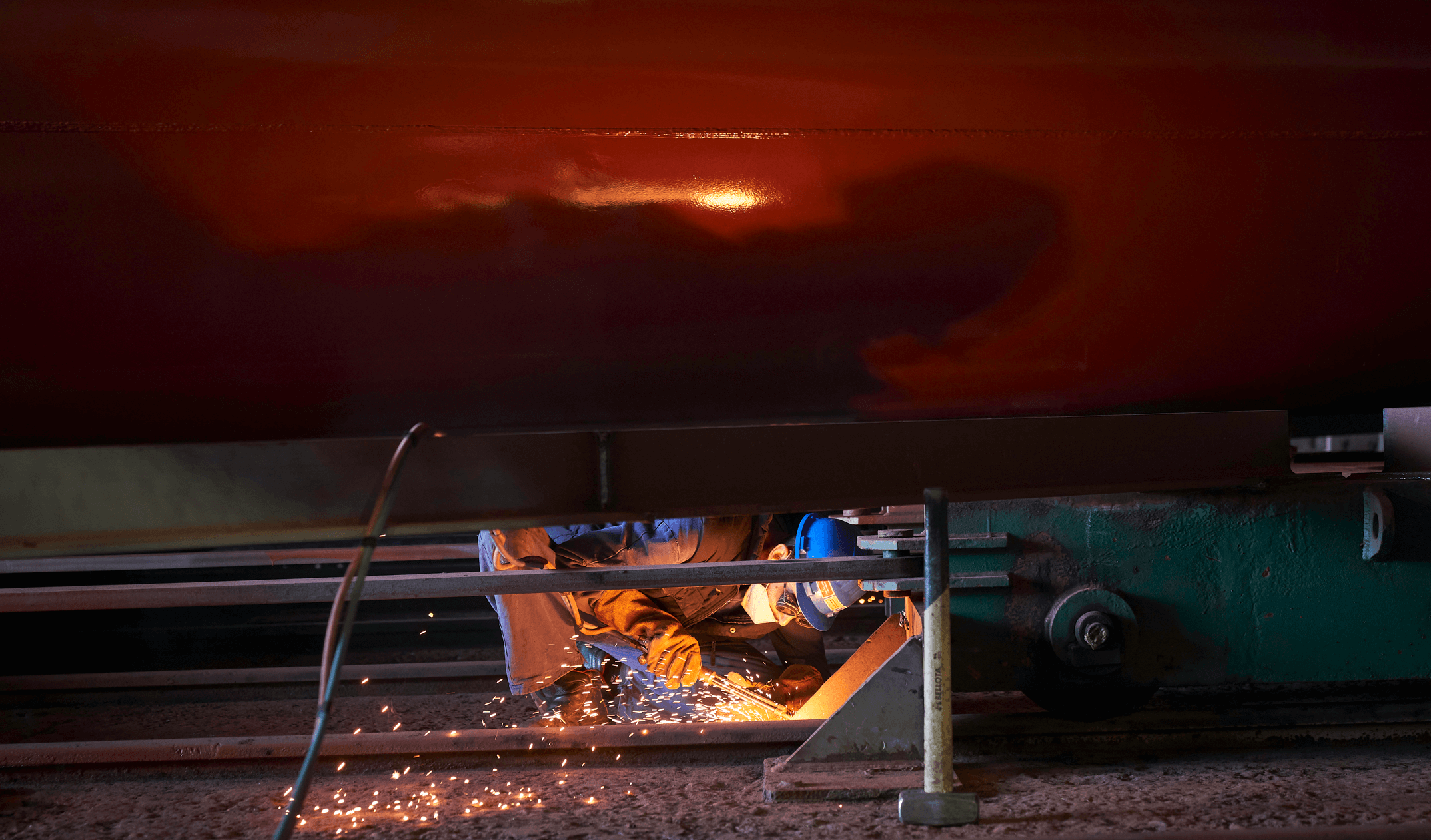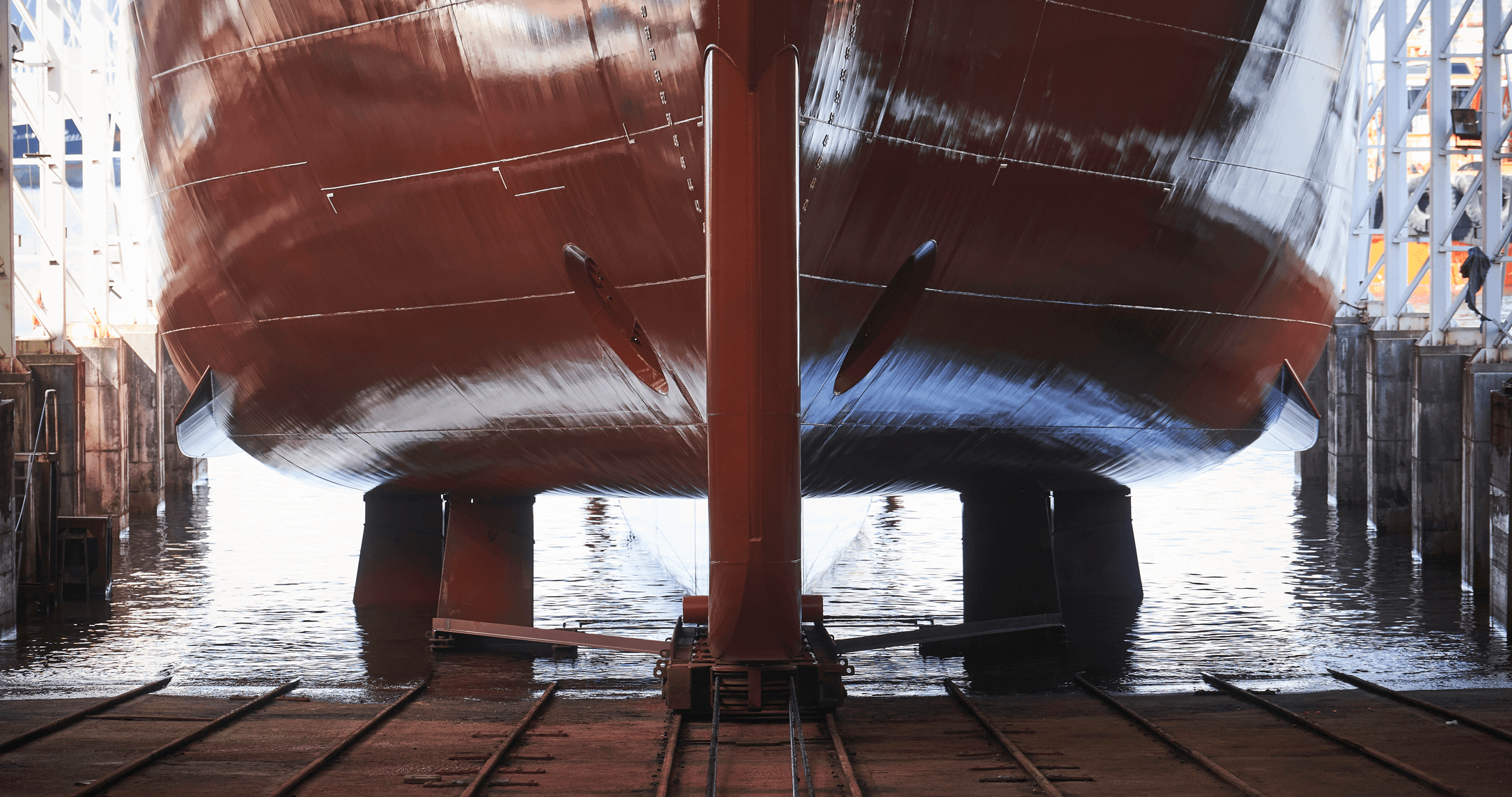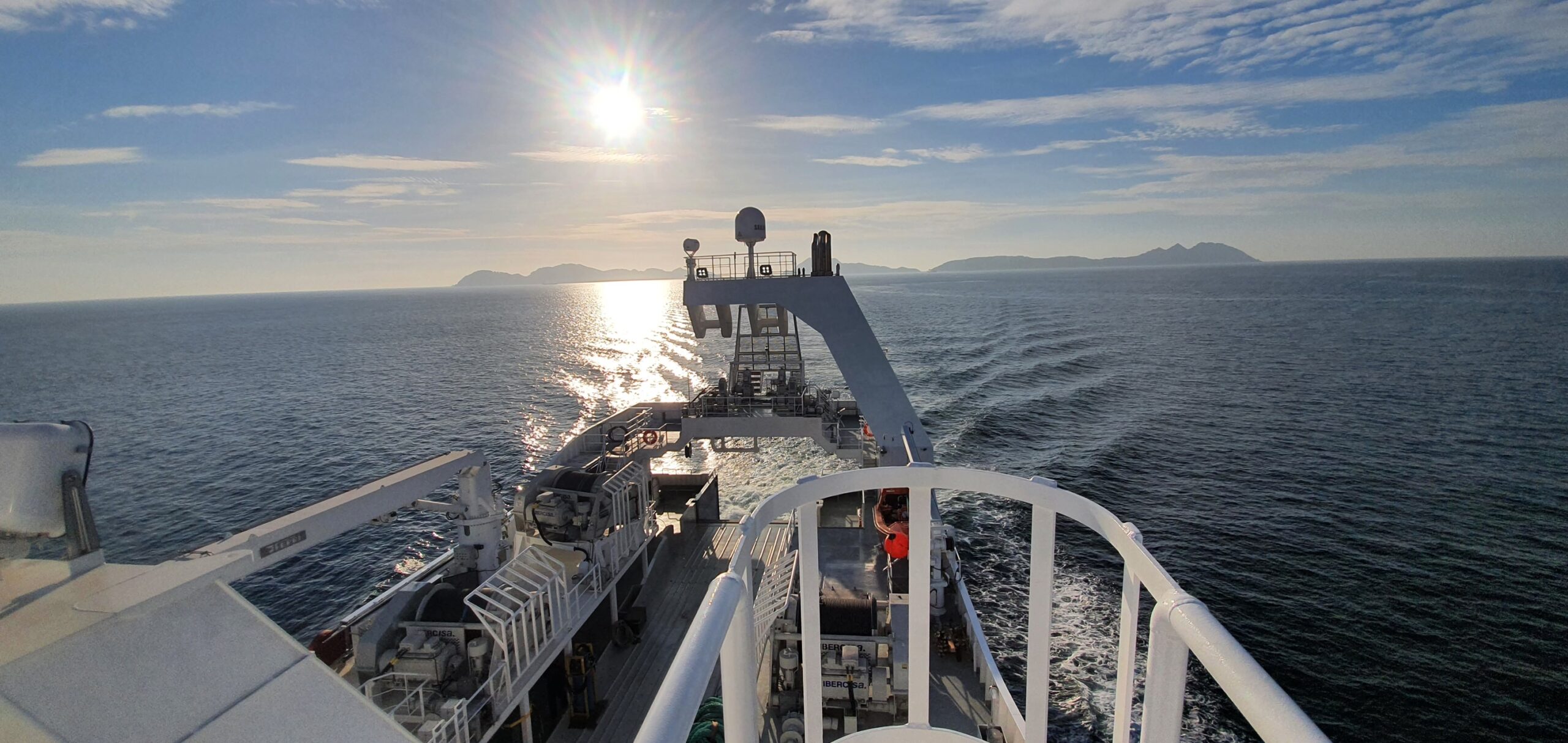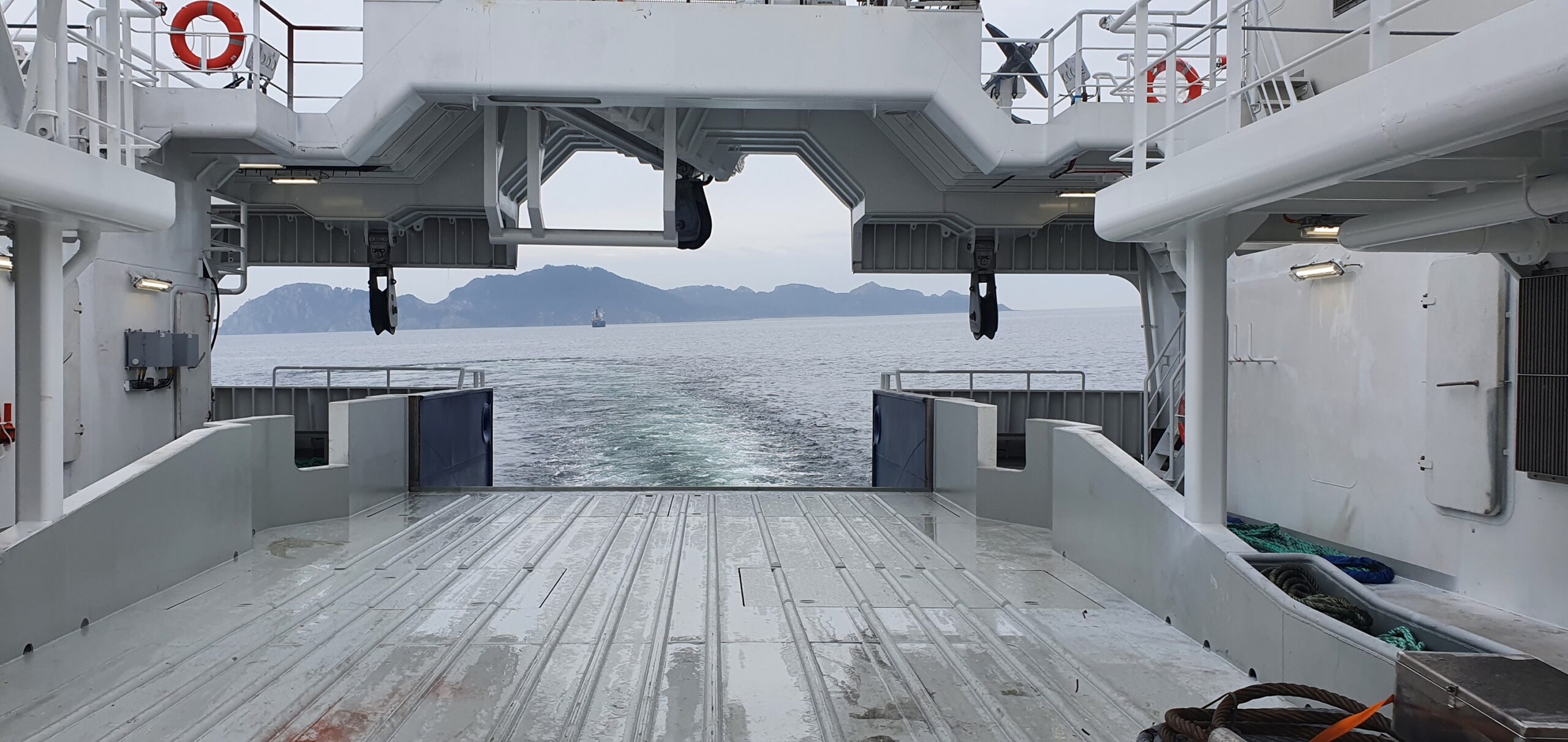 Thank you for the interest in SKIPASÝN projects.
For downloading the PDF, please, fill out the form:
We will be glad to continue communication for: